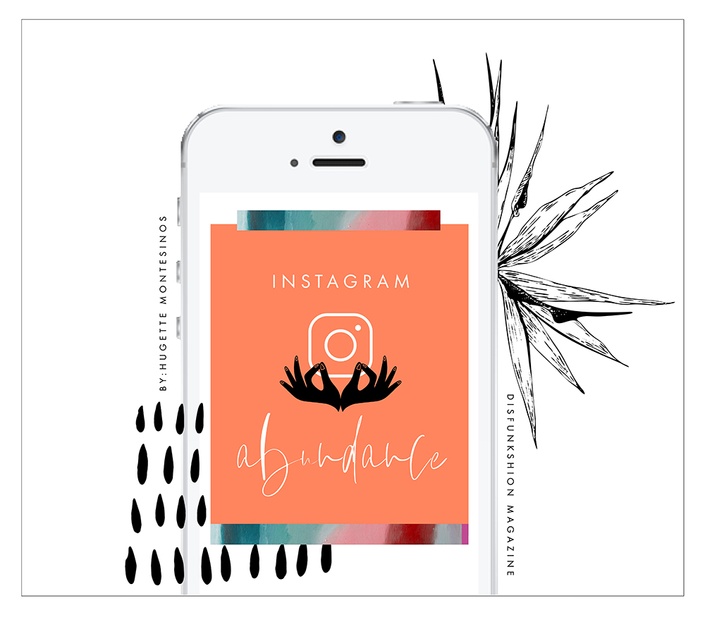 Instagram Abundance
Get your Instagram tribe growing + engaging while building a sustainable business outside of the APP.
If you've suffered the Instagram blues because of all the algorithm changes and your business is not seeing the same flow it used to... THIS IS FOR YOU!
See, Instagram is to be used as a means to and end, not an end in itself, and many folks are missing the mark trying to GROW an AUDIENCE THEY DON'T OWN.

The goal is to BUILD A MEANINGFUL + PROFITABLE BUSINESS, not just a social media following.
Do you have a love / hate relationship with Instagram?

YOU LOVE:

browsing for inspiration

connecting + working with wonderful people around the globe


having a FREE platform that hooks a sistah up with some serious business opportunities
However, YOU HATE:
waking up to an addictive urge to check your phone first thing in the morning, only to find NO new followers, NO engagement on your latest post, NO new sales on your website or blog, and NO motivation to keep going.
I FEEL YOU!!!! Girl, I was there…. And it hurt.

Our sales suffered, our growth stunted and our morale melted away.

BUT, there was a HUGE turning point.
I researched social media like a mad woman and talked with entrepreneurs whose businesses SEEMED SMALL on Instagram, yet their PROFITS WERE BOOMING.
And had some SERIOUS REVELATIONS! (Insert celestial church chant here) I was missing the point. It was not longer about being seen on Instagram alone, but having an exit strategy to migrate that audience that came in contact with me to a format that I could in fact control and a space where NO ALGORITHM was dictating who saw what and when.
I began to implement a new step-by-step system with my team that has changed our INSTAGRAM + PROFITS FOREVER!!!
(without having to freak out about every change that happens on IG from here on out OR spend hours a day on the app.) (ain't nobody got time for that.)
SO IMAGINE FOR ONE SECOND THAT,
You're audience and revenue is growing daily but on YOUR terms and your OWN platform, not just Instagram's terrain.
Your sales and blog/website views are increasing daily because of the faithful Instagram connection you're building with a follow-through plan.
Your followers are not just one-time customers, but long term clients that keep buying from you + supporting your movement
You're living off of that thing you LOVE to do and actually enjoying your life!
Here's the thing though… This COULD be you!

Not as in a cheesy, "as seen on TV" ad that shows some unrealistic expectation if you buy this or that…This is legitimately my story, sister. Lived, tried and true!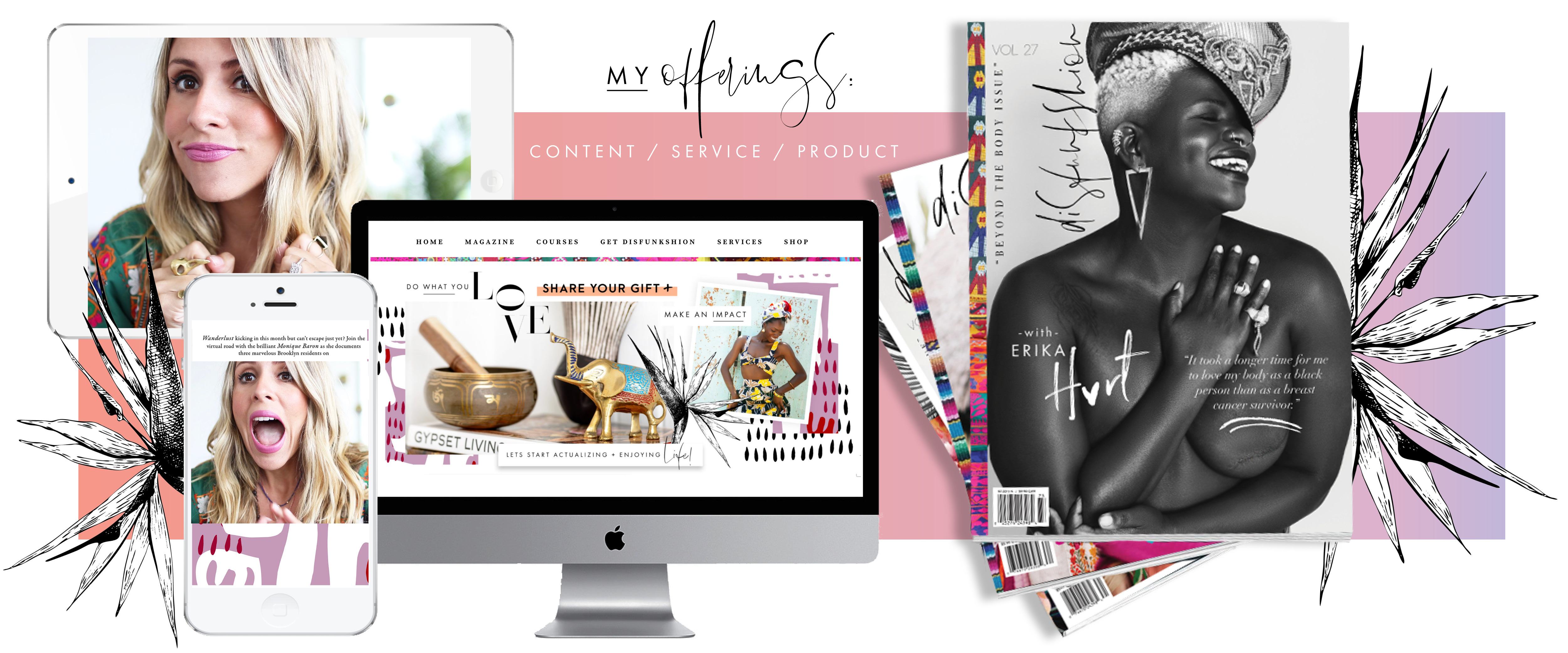 See as the CEO of a Magazine that has all three business offerings (content, service and product), I've had to develop skills in understanding the strategy that works best for each. I'll break them down in a sec.

I've consulted numerous companies and brands (large and small) on :
understanding the new Instagram DNA

the the psychology of human connection on digital platforms


the art of creative direction + content creation that captivates

the algorithm characteristics that Instagram

favors

the tools + strategies that VERY financially successful small businesses are implementing
So…. don't worry girl! You're in the right place.
THINK OF WHAT THIS WILL MEAN FOR YOU…

1)- YOU'RE SAVING TIME:

You're saving ALL the hours, days and months I've spent gathering and testing all the info you need in SUPER POWERED nuggets of Instagram wisdom in order to reach YOUR GOALS WAY FASTER!!!
2)- LESS MONEY SPENT:
You'll no longer throw hopeful dollars at any shiny new opportunity that may or may not seem to work. Now you'll actually KNOW what works and the desperation of throwing your eggs into everyone else's basket is so OVER! Your babies are hatching in one place, and that's YOUR nest baby!
3)- MORE MULA EARNED INTENTIONALLY:
You'll create some of the most delicious + strategic content that will not only gain the trust of your tribe, but will flow into a sustainable and intentional sales funnel that is generating for you regularly.
4)- YOU'RE NOT THE GUINEA PIG:
Why would you play the trial and error game for the 68th time only to discover that you have to try, yet again? YOU DON'T! Thank the Laaawwddd for that! You'll have the tested and easy-to-follow system that I use, and LOVEEE! For good reasons!
5)- NO MORE CYBER YELLING:
Instead of having to yell and scream at the top of you're your little digital lungs to compete with all the noise, and be seen, you'll now be able to whisper sweet nothings to a tribe that will follow you in and out of the app to create a constant flow of communication controlled by YOU, not INSTAGRAM.
BUT Hugette, I have some QUESTIONS...

Frequently Asked Questions
Is this a course for Instagram beginners?
If you've been on Instagram for a while or are just beginning to play around with the app, this course is for you. The bulk of the course is to achieve results in engagement and financial impact at any level. The strategies apply if you have 30 followers or 500,000 followers.
A sistah's gotta pay bills. Can I afford this?
Sister, did you know there are currently over 8 billion active Instagram users that are at your fingertips foooo FREE? Wouldn't you wanna know how to access, speak to + convert those people into fans and customers you can also communicate with off the IG app as well? This is one of the most relevant investments you'll make toward your business. And you'll learn the CORE of what all online businesses (small and large) are implementing to generate profits CONSISTENTLY without any exceptions.
I'm a busy mess!. How will I get through the content?
I get it gurrrlll… Trust me! I've made this course margin-friendly. You can complete during your quick lunch breaks or toilet therapy. No rush, no stress! Also, since I get distracted by a fly, I've made the process as easy to follow as a child's coloring book. Easy enough?
How is this Instagram course different from others out there?
The main reason I'm launching this baby (aside from getting constant requests) is because I LOVE helping women sustainably put food on the table with their gifts + offerings. My success has been possible because of the women who have applied my teachings and seen results. All the information shared here has been thoughtfully compiled and tested by people who truly care. No scamming people, no sleazy sales pitches, no one-sided gain. I wanna equip you to rise above with integrity + wisdom. Oh and you're also not just learning how to grow your IG following (as most IG courses do), you're learning how to build a profitable audience OUTSIDE of Instagram using your strategies within the APP that will lead to constant profits off the APP as well.
If I don't have a business, product or blog yet, should I still join the course?
Let me ask you this, if you don't yet have the tacos ready for tonight's dinner, should you still buy the beans, cheese, and jalapeños? Abso-freaking-lutely! See, the sooner you discover the strategies that work on Instagram + the online business sphere, the sooner you'll also understand the best way to position your offering. You'll know what things to look for, how to market effectively, how to build your site/blog intentionally, how to brand your idea and oh-so-much-more, but most importantly how to wisely engrave your voice in all that you do.
I'm a ____________. (insert offering or talent here) Is this course for me?
Rememeber the good ol' breakdown of your goals or offerings? Well, whatever your craft, interest, vision, or industry may be, Instagram Abundance is curated and thought out for YOU. Whether you have a content, service or product based offering, or if you're simply thinking about putting something into the world, this course will help you clarify foundational details and the online business strategies that will take you beyond just and Instagram following .
Do I get some face time with Hugette?
You bet your sweet face! When you get the course, you'lI have access to a private Facebook group, where I'll have live sessions. You can ask any questions and/or receive feedback on anything you may be working on. You're safe here and I will walk you through any trouble along with my rockstar team.
How long do I have access to this course?
Foooo eva!! You don't have to worry about forgetting or losing anything around here. It will be available as long as a stale Mc Donald's French fry in a box. (You remember that viral scandal?!!) Register for Instagram Abundance once and you'll have lifetime access to the material. You can go through it when you're ready. No pressure, chica!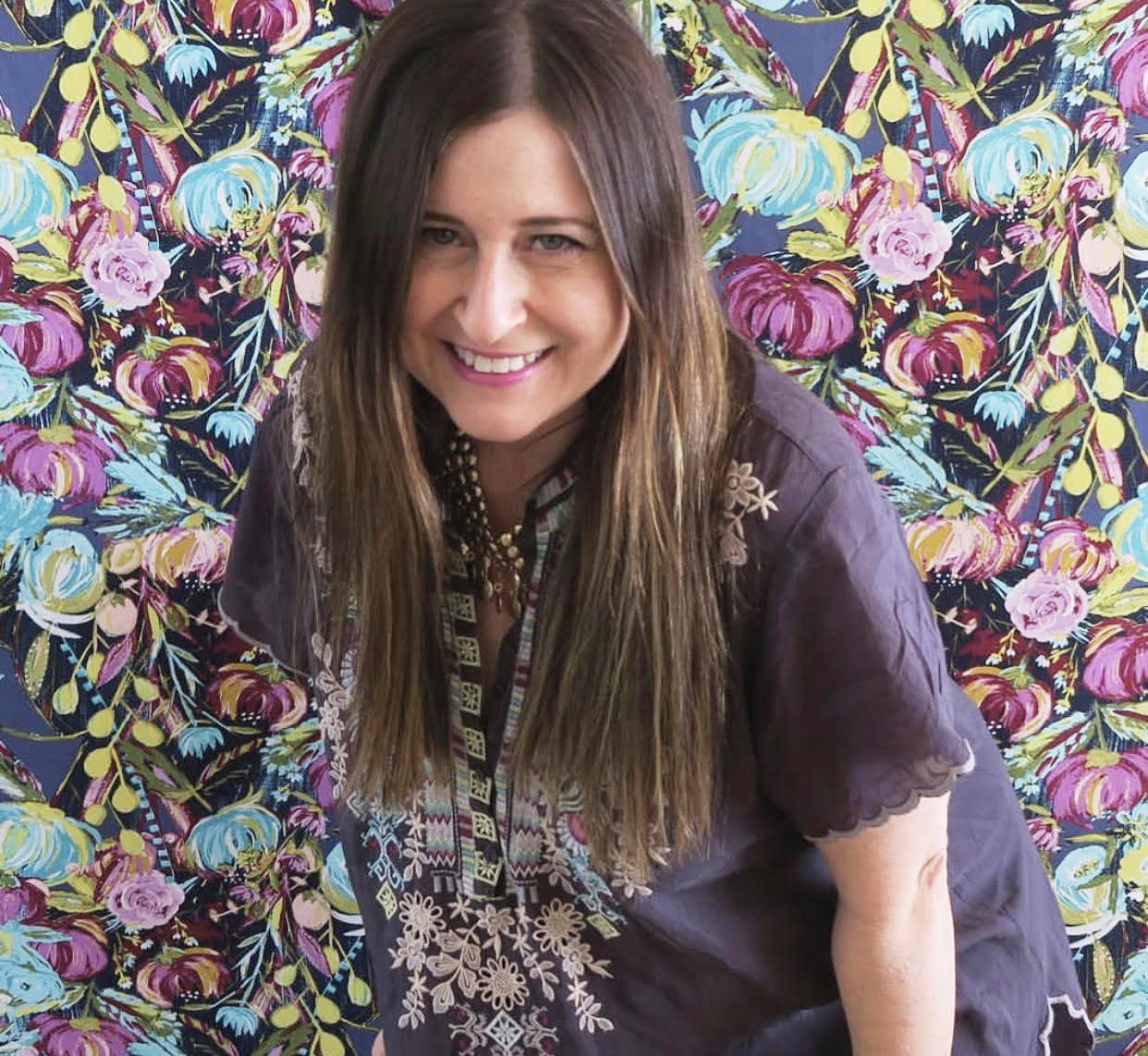 "Hugette teaches Instagram in ways that ALL of the other courses I've taken (I'VE TAKEN MANY!) have not. It appeals to both my business and marketing mind as well as my creative side. The course teaches you how to relate to your customer on a real level. I have been writing captions that engage and convert like never before in the years that I've been on Instagram thanks to this course."
- Bari, Founder, Art + Home by Bari J.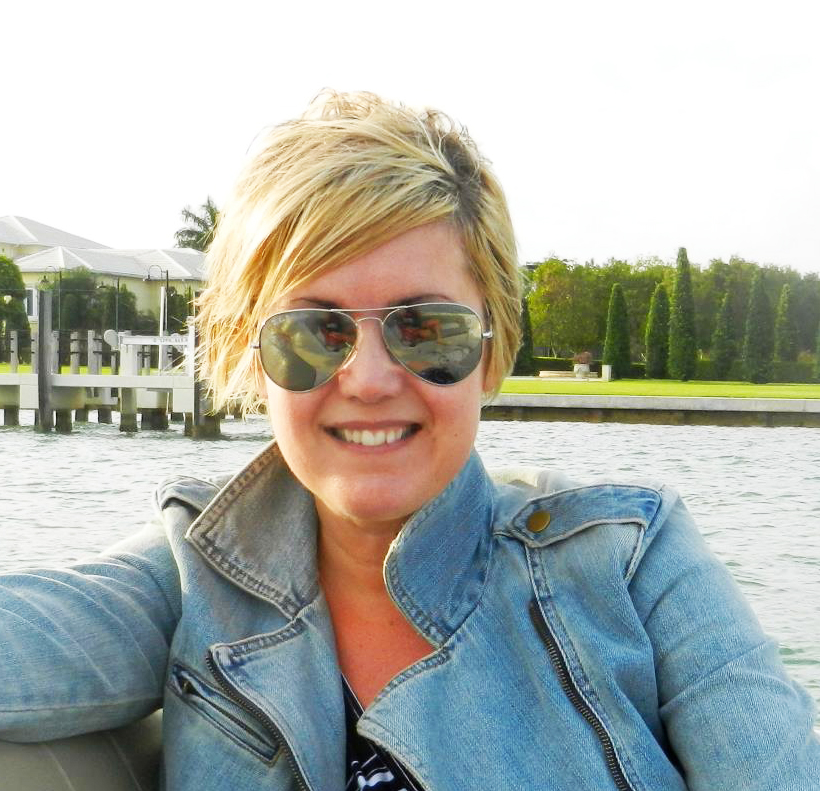 "Since working with Hugette on my Instagram, my business completely changed and GREW unbelievably. I've gone from 1,000 to 10,000 in one year and am now working full-time on my business driving sales to my shop primarily from Instagram. Hello, home-preneur! "
- Valeria, Founder, Pachamama Bohemian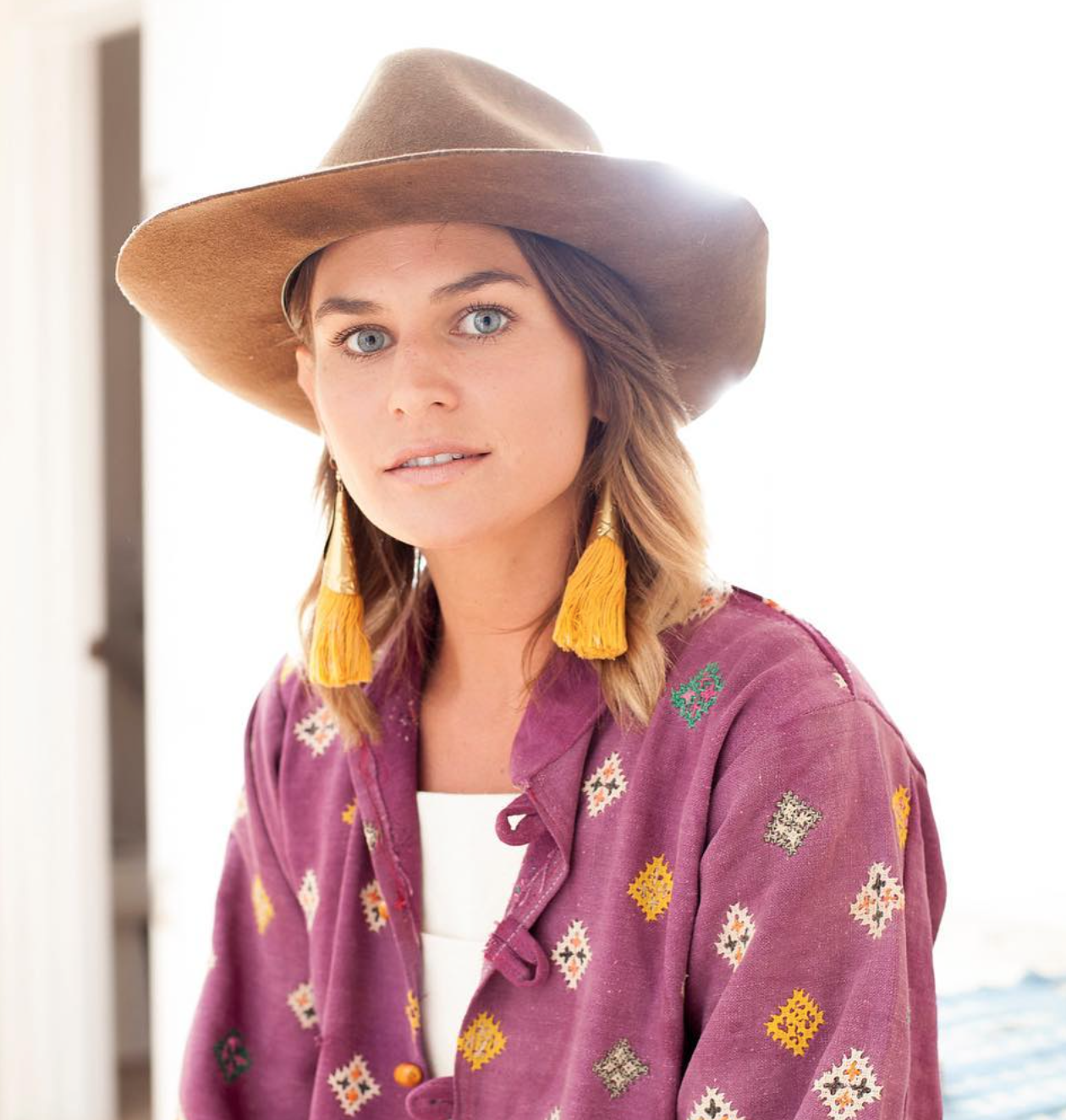 "With Instagram Abundance, re-engaging my community on Instagram has been a breeze. For the last two years, I had been beating around the bush, trying to beat the newly implemented algorithms, in a newly saturated market. Hugette not only offers all the necessary tools in this course, but also the most meaningful and efficient ways in which to use them. This course (if you can call it that, because really, I just feel like I am hanging out with an awesome best friend) transcends industries."
- Eliza Sloane, Founder, Eliza Sloane Jewelry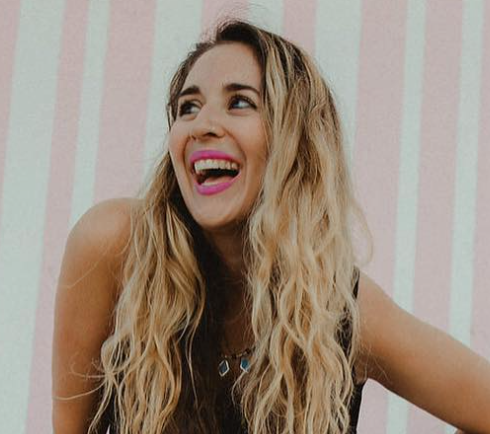 "Since implementing Hugette's Instagram Abundance strategies within the first two weeks, our Instagram started doubling in engagement and general response to our posts!"
- Izzy, Founder, Prism Creative Group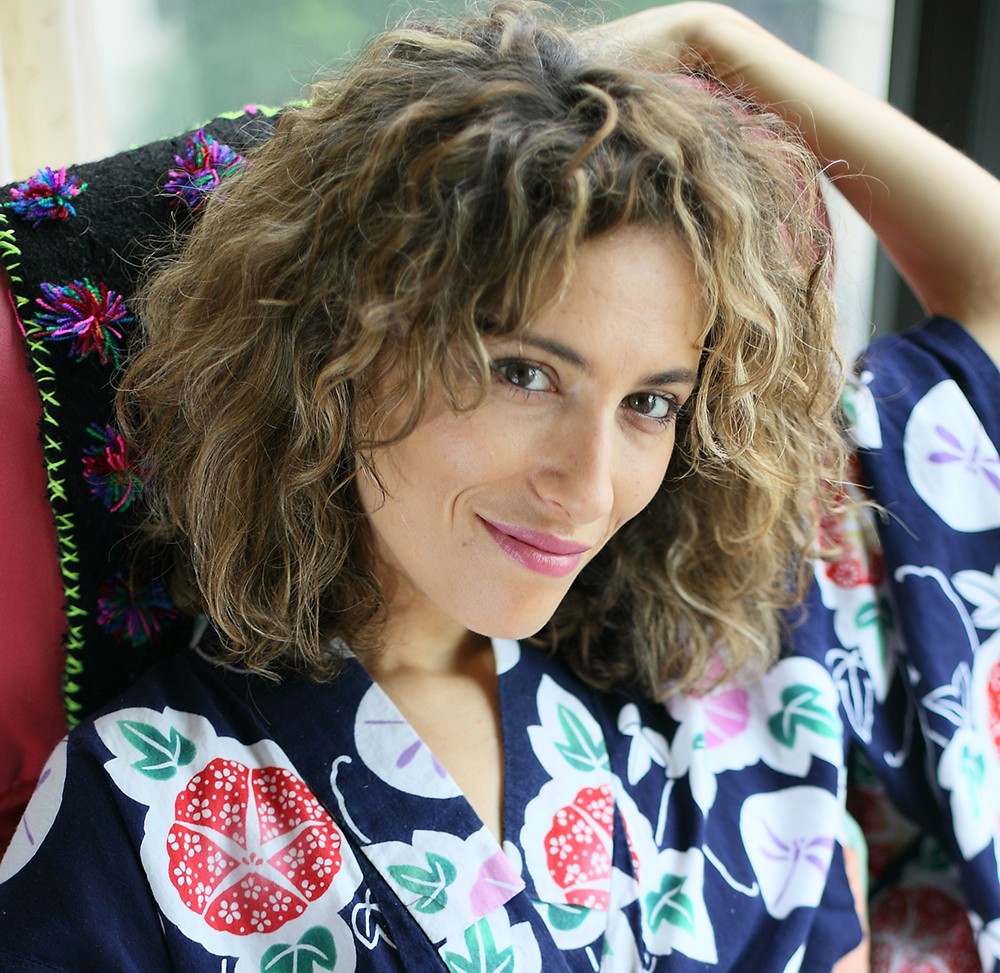 "Whoever's been lucky enough to encounter Hugette as a social media consultant or business coach knows the power of her creative strategies and unconventional approach. She teaches clearly which has helped me not only to learn quickly, but also to implement the systems that are now giving me exponential visibility with new audiences and have doubled my engagement and tripled my clientele in just a couple of months."
- Celia, Founder, Celia B
THINK BEYOND INSTAGRAM...
You can use the same system in this course to succeed in all kinds of businesses, products, services, and projects but the unique thing about this course is that it's not just about growing an Instagram following for growth sake.
Remember, YOU DON'T OWN YOUR FOLLOWERS, but you can OWN YOUR AUDIENCE when you create a system that consistently migrates your tribe to your own safe haven + shows you how to serve and convert that audience.
Your Instructor
So who's the IG ninja that is gonna hook you up?

Hey boo! I'm your teach ova hea!!! I'm a sucker for sunset surf sessions, iced chais and The Office TV show…
I'm the CEO of Disfunkshion Magazine, a life + business coach and an educator. For over five years I've taught students from all over the globe at the University of Hawaii, (so yeah, I love to divulge a thing or two and get those aha! looks on people's faces when they get something juicy!)
I used to wake up to an Instagram obsession every morning that would swallow me into the black hole of fear. Fear that the business would fail, fear that my Instagram had somehow stopped working, fear that I would no longer see growth, fear that I'd have to get a corporate job! Aaahhhh!!!!!
Until I decided to stop FREAKING OUT, study, test, ask, develop, try and BAMMM, I saw results! My Instagram sees a faithful tribe and online community and about 65-70% of sales come from my Instagram platform.
So yea, you can say I love Instagram. =)
"Lets be honest, being popular doesn't mean paid."
Here's what you can expect to learn...
Course Curriculum
INTRO + WELCOME VIDEO WITH HUGETTE
Available in days
days after you enroll
MODULE 1 | YOUR HOME + SECRET SAUCE
Available in days
days after you enroll
MODULE 2 | YOUR WINDOW DISPLAY + VIRTUAL MAGAZINE
Available in days
days after you enroll